Looking to add a little farmhouse Valentine's Day love to your home decor without breaking the bank? Take a look at these rustic, pretty, budget-friendly decor for Valentine's Day! Keep reading for more inspiration!

Updated: December 28, 2019
When a House Needs a Little Love, Too
When I became a SAHM almost 5 years ago when I had my twins, I was somewhat shocked to see the state of my house. When you are teaching full-time during the day, grading papers and writing lesson plans at night, trying to eke out some free time and relaxation on the weekends, it is amazing what goes unnoticed as far as the house goes.
Sure, it could have used some fresh paint and updating, but to be honest, I was so tired that I didn't really even notice.
Until I was home with the kids. All. Day. Long.
What in the world?!? Was I walking around with my eyes closed?!?
Oh my goodness, not only did I see every imperfection but it was magnified. However, I was so tired from caring for the twins that I didn't have the energy to worry about the house too much, either.
At that time, we were in the process of selling our house, so while I wanted to make our little house a home, it really felt a little less like home every day. Yet at the time, my mind wandered ahead to when we would have our new home. So I kept busy gathering ideas and planning what that home will be like.
I'd already fallen in love with the idea of seasonal and holiday decorating – and it was going to be farmhouse all the way.
Fast forward a few months later from New York to Tennessee…
A Cozy Valentine's Day Farmhouse Home
The boys are almost 5 now, a little more independent each day, and we are in our forever home in Tennessee. We moved into our home in December 2018, so now, a year later, we are settled enough where I can really decorate for each season. Enter Valentine's Day Home Decor.
Today, I'm sharing farmhouse Valentine's Day goodies for the home from Etsy. Each one of these pieces is perfect if you are into rustic farmhouse decor, and none of them cost more than $25. Valentine's Day is a pretty small window for decor, relatively speaking, but it's so fun to build in anticipation to the Main Event; Valentine's Day decor helps do that.
Homemade, One-of-a-Kind Decor for a Bargain Price
I especially love Etsy because it's just people like me trying to make a living doing a craft they love. I LOVE to support those endeavors more than just buying things from big business and box stores. They appreciate that kind of business so much.
I also love Etsy because they are all hand-crafted. I love DIY and I love to make homemade things – but sometimes…you know, not enough time, not enough patience…Etsy is the next best thing. There's something so unique and one-of-a-kind when you buy a homemade, hand-crafted piece.

So if you're in the market for Valentine's Day decor but DIY isn't in your wheelhouse at the moment, give Etsy a look. I think you'll love it!
More Valentine's Day Inspiration
If DIY and homemade IS more up your alley, check out 30+ Farmhouse-Inspired Valentine's Day DIY Decor Projects! You'll find lots of easy projects that make a huge impact in terms of decor!
Free printables are also a fun way to decorate – here is a free printable 'Love is Patient' wall art design I made just for this season – available in tan and pink to match your decor!
And if you're into Valentine's Day goodies and treats, here are some super-easy XOXO Cookies & Cupcakes you can make, along with a free printable Tic-Tac-Toe board for more fun!
You can also make these super easy Ombre LOVE Cookies with free printable ombre gift tags for more simple treats!
If your child needs to bring in Valentine's Day cards for the class, here are some adorable ones you can create easily and cheaply, many with free printables!
20 Homemade Farmhouse Valentine's Day Decor Pieces from Etsy – $25 or less!
This post contains affiliate links. See Disclosures for details.
1| Wood Blocks from ArtisanTreasuresAZ
These adorable blocks are 3.5 x 4 inches and sold in a set of 4, one of each! So cute!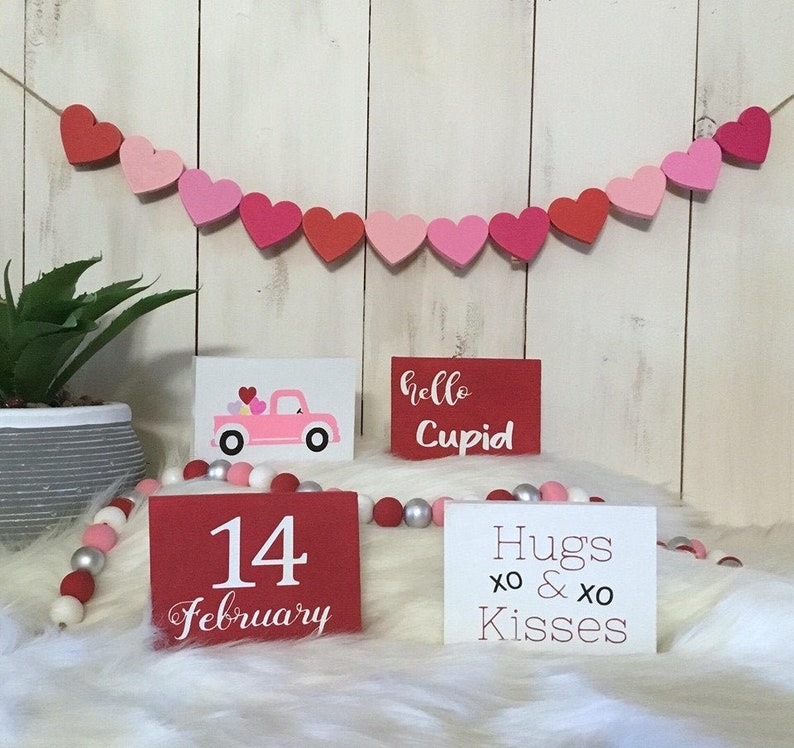 2| Stamped Valentine's Day Books from designstylebymarci
How cute are these books? Stamped books are some of my favorite decor! I love this for Valentine's Day!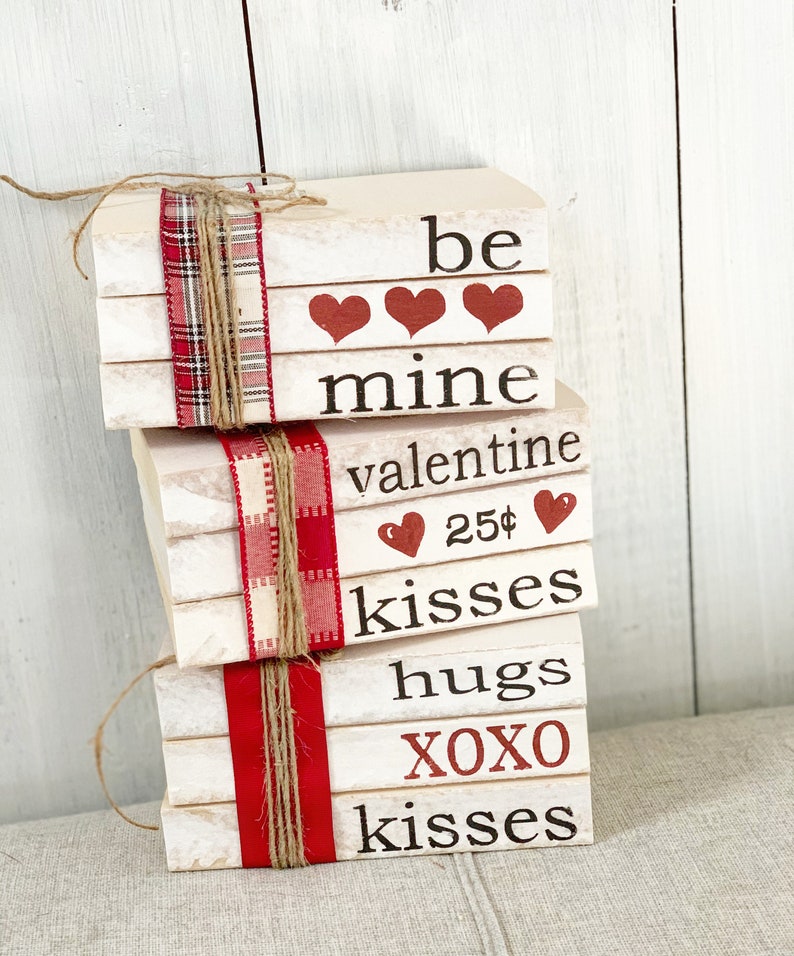 3| Neutral Luxe Valentine's Day Felt Wool Balls from SheepFarmFelt
I love the neutral colors of this garland! The wool balls just make it that much cozier!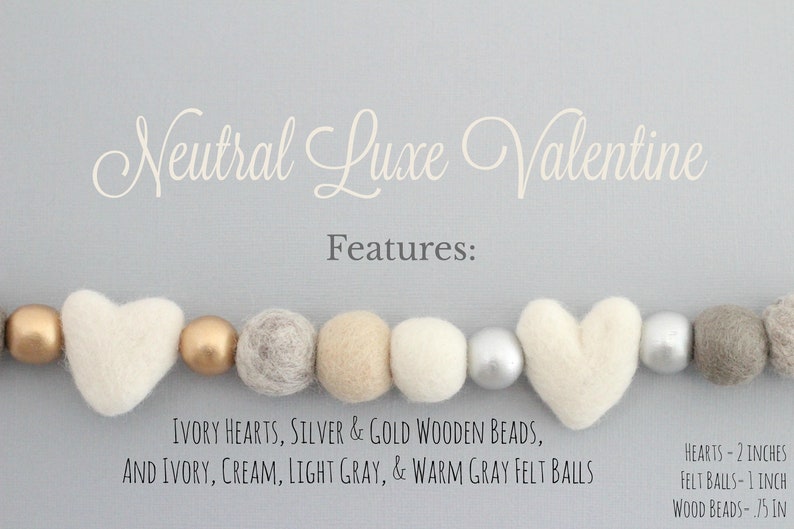 4| Felt Ball Pom Pom Garland from JuJuBeeGoods
If you like colors over neutral, this is a great choice for a felt ball garland! You can choose the length, also!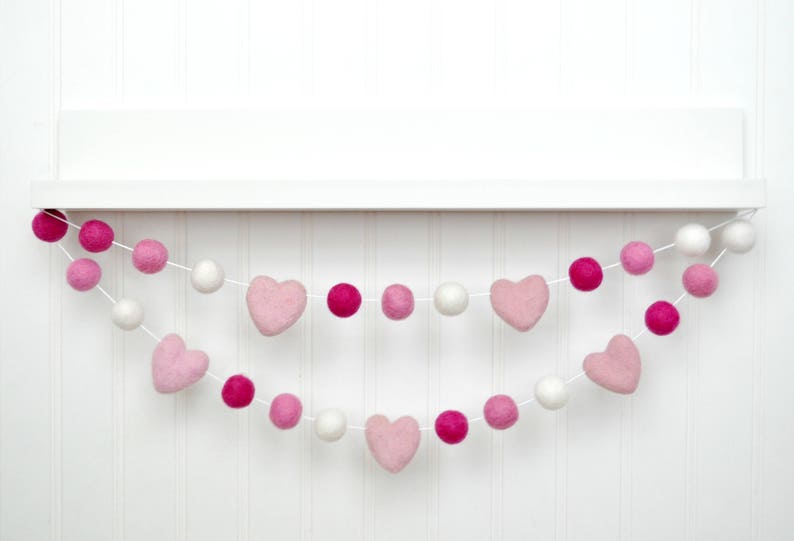 5| Be Mine Blocks from stickwithmyvinyl
This is such an adorable piece for a mantel or console table! It's sold in a set of 3!
6| Mini Valentine's Day Decor from dmzdesigns
These are just the right size for tabletops and mantels! The blocks are 2-3 inches, and the pedestal hearts are 4-7 inches – perfect to add just a little height!
7|Tiered Tray Mini Signs from MelissaLynneDesign
These are 3-D signs that are created to be just the right size for tiered trays! Genius!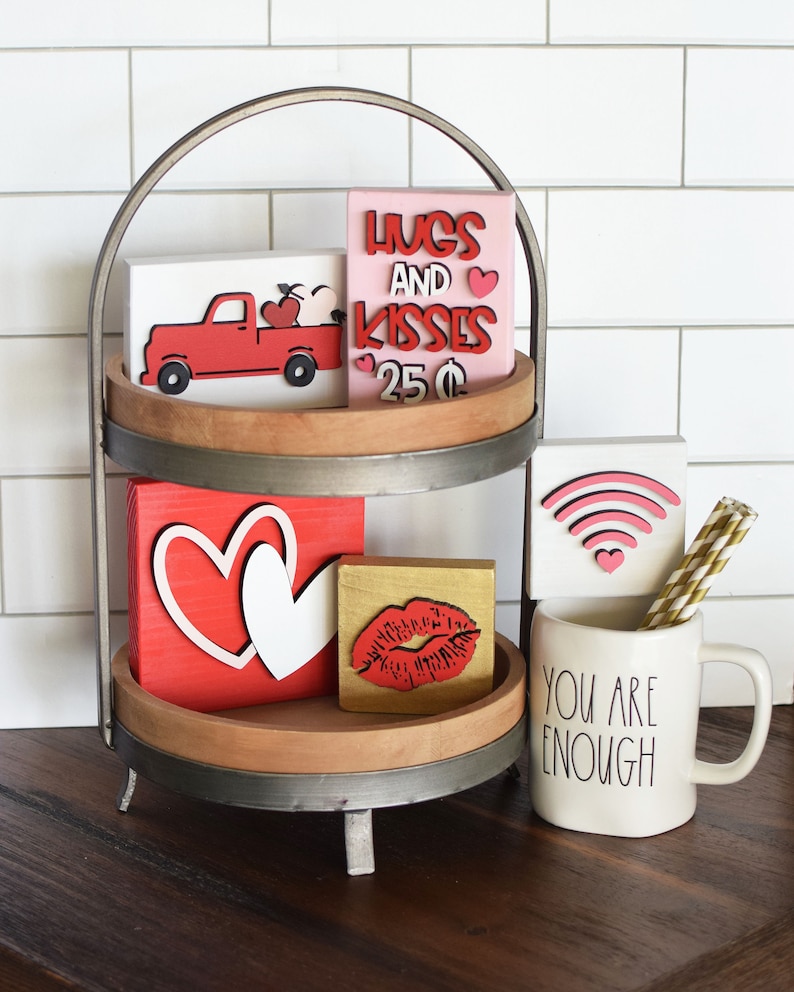 8| Burlap Valentine's Day Banner from Pairof WildFlowers
If you know me, you know I'm a sucker for burlap and ribbon! Just LOVE the rustic look of this!
9| Vintage "Be Mine" Banner from CinderellaRags
This adorable banner is made from scrapbook paper is about 4 feet long. A perfect vintage look!
10| Heart Banner from CinderellaRags
Here's another adorable banner from CinderellaRags, also made from scrapbook paper and measures 4 feet long!
11| Valentine's Day Mini Love Signs from TheGreenElephantShop
These signs are perfect for a mantel or wall gallery! They're made of wood and each measure 5×9″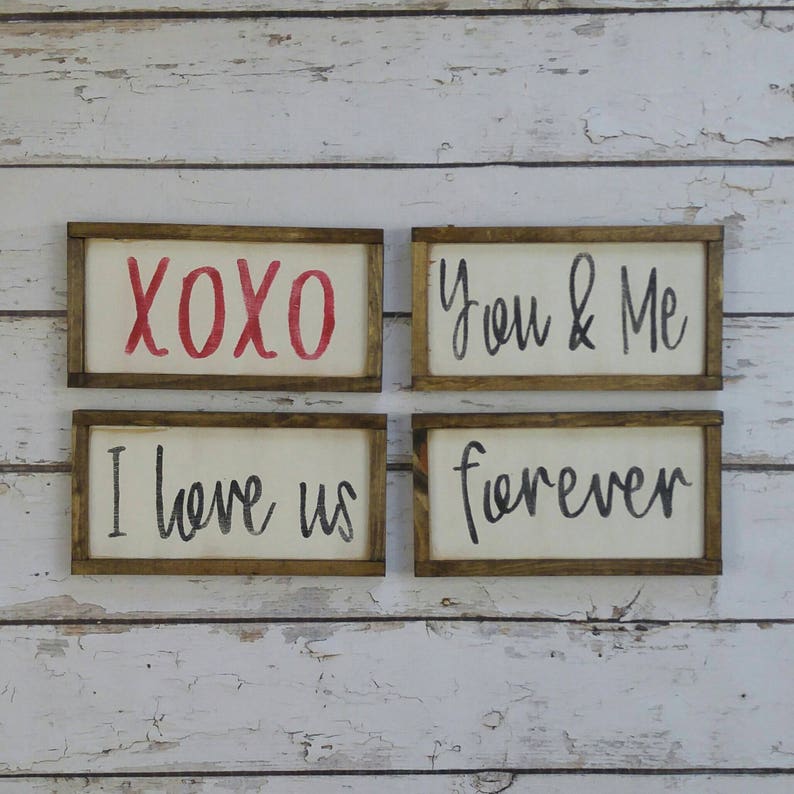 12| XO Happy Heart Pillow Cover from OurRusticHomeDecor
This adorable pillow cover measures 12×18 inches and is a perfect addition for snuggling on a cozy couch!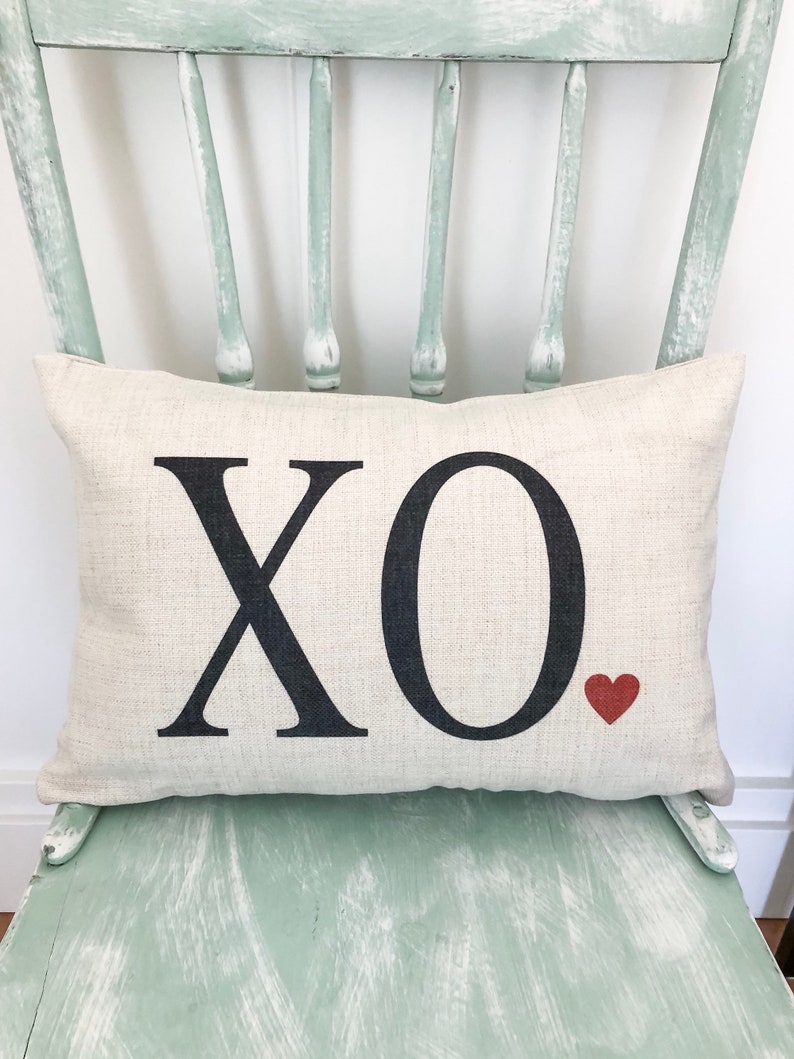 13| Valentine's Day Signs Decor from 110MarketDesigns
These signs are perfect for a coffee bar, mantel, tabletop – just about anywhere! Inspired by Rae Dunn, these are a fantastic addition for Valentine's Day decor! Each sign is 6×6.5 inches!
14| Valentine's Day Mason Jars from BrienneFarmersMarket
In my opinion, you can never have too many mason jars! Just love how these are decorated – perfect rustic style!
15| Valentine's Day Flour Sack Towels from ShowerThemWithGifts1
Don't forget about your kitchen when it comes to Valentine's Day Decor! These adorable kitchen towels are just the right touch!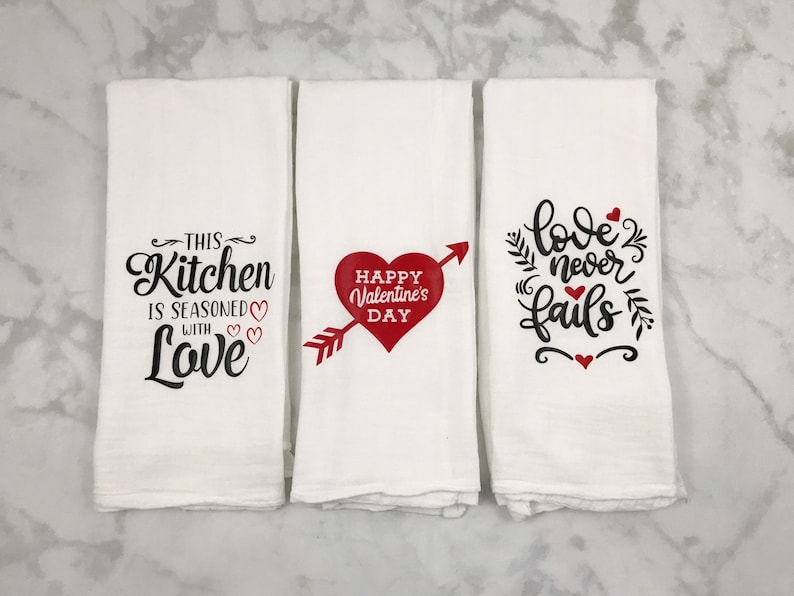 16| Love Beaded Tassel from DownInTheBoondocks
If you love beaded tassels to add a little boho flair to your farmhouse, you'll love this! It will fit in perfectly with modern farmhouse decor!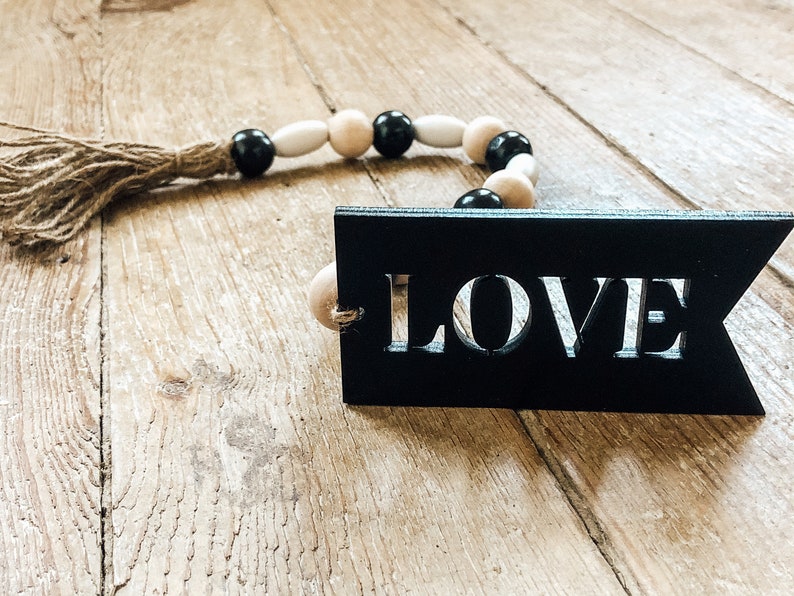 17| Personalized Valentine's Day Garden Flag from Zookaboo
Garden flags look amazing on a regular day, but imagine it for Valentine's Day with your family name on it? Fantastic idea!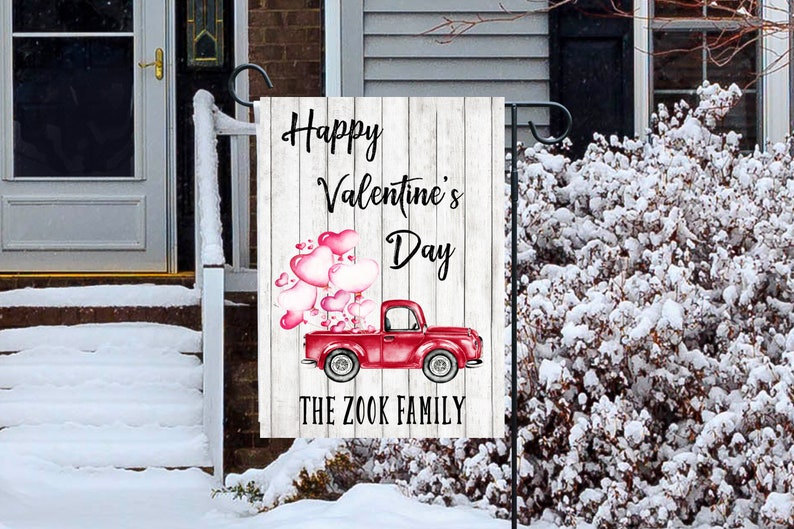 18| LOVE Sculpture from UsefulBeautifulThings
This is such a unique piece! So reminiscent of NYC sculptures. It will look amazing anywhere you place it!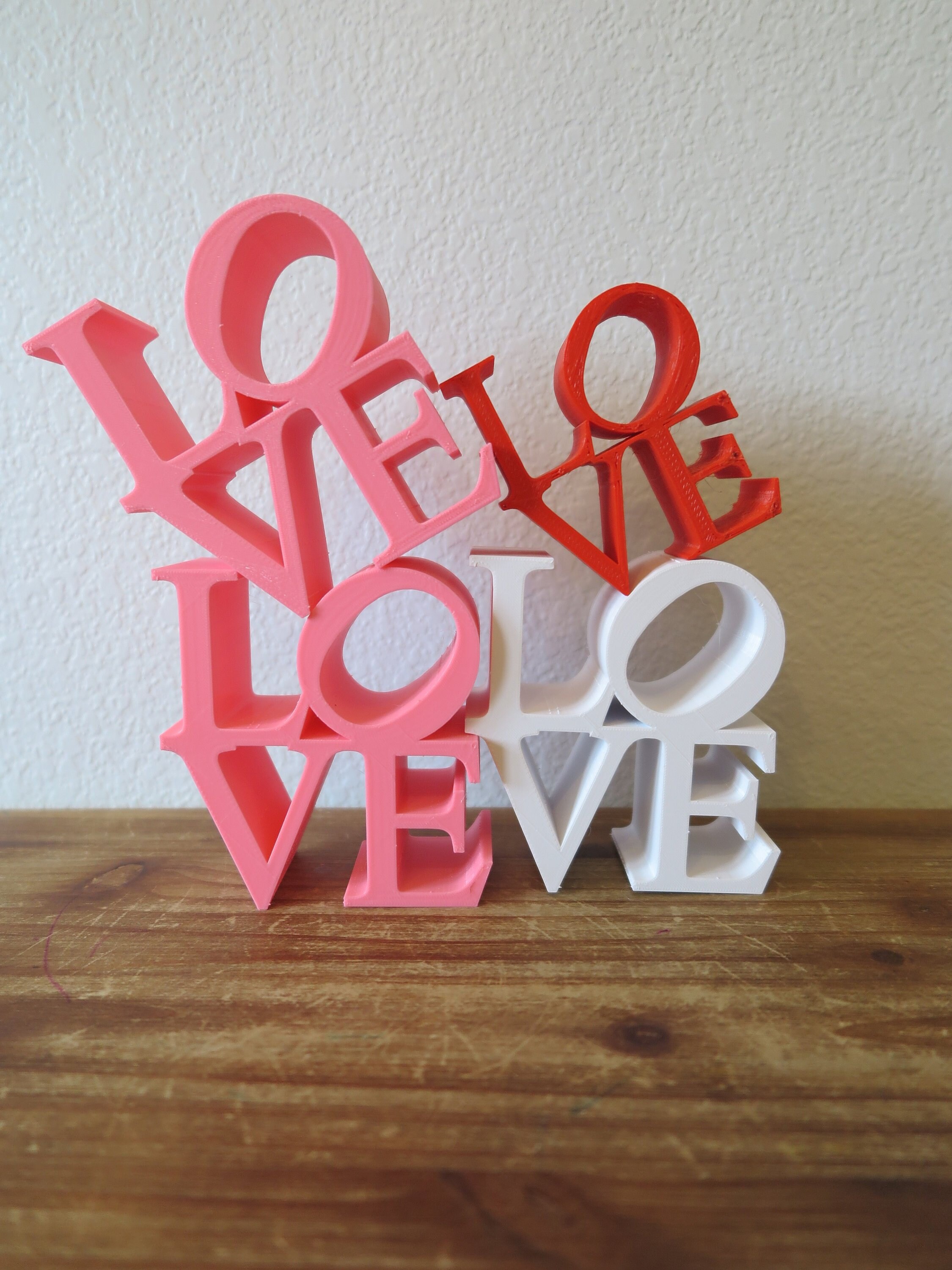 19| Buffalo Check Heart Garland from arrowandgold
If you're a fan of buffalo check (like me), you know it works for ANY season! Made from flannel, this looks adorable as heart garland!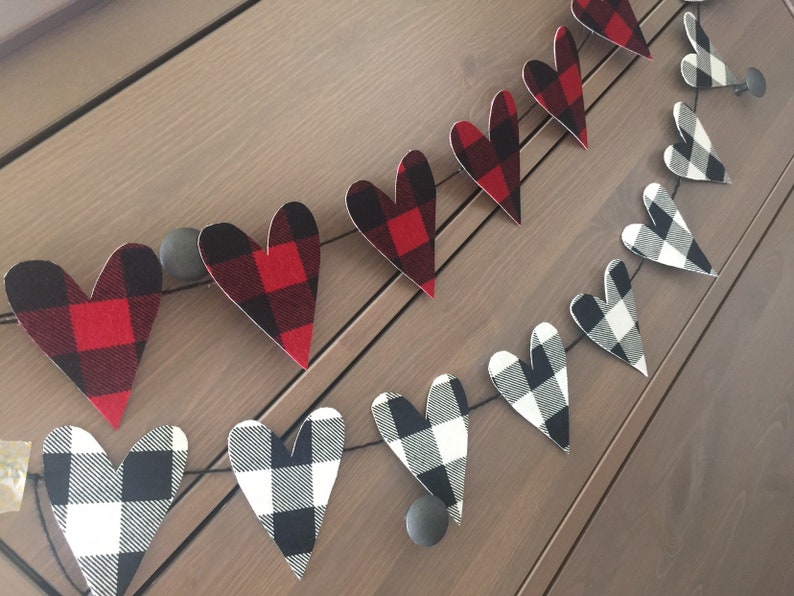 20| February 14 Pillow Cover from OurRusticHomeDecor
Here's another adorable pillow cover – a quick easy way to change out seasonal decor for Valentine's Day! This measures 18×18″ – so it's perfect for couches and accent chairs!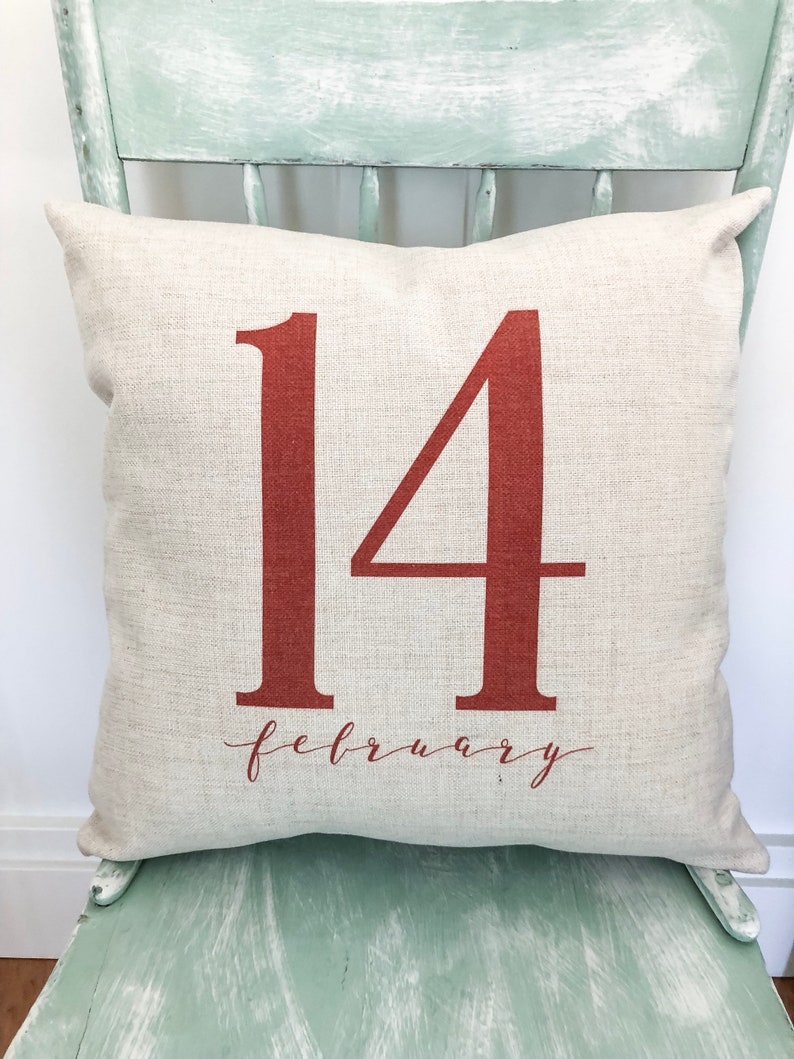 Etsy Valentine's Day Decor – Good for the Budget, the Economy and Beautiful in Your Home!
As usual, whenever I do these roundups, I love every single one of them and wish I could get them all! These inexpensive farmhouse Valentine's Day decorating items are really the perfect touch for adding a little festivity to your home decor without being overwhelming.
And for me, during the cold, miserable winter when I'm just aching for spring to finally get here, this is the little boost I need to get me through the next 6 weeks!
By supporting these artisans on Etsy, it's money well spent for a good cause (so no guilt!). Win for everyone! Happy Valentine's Day!
What kinds of decorations do you do at your house for Valentine's Day? How much do you decorate for seasons and holidays? I'd love to know!